Discover The Various Pros And Cons Of Contemporary Modular Kitchens!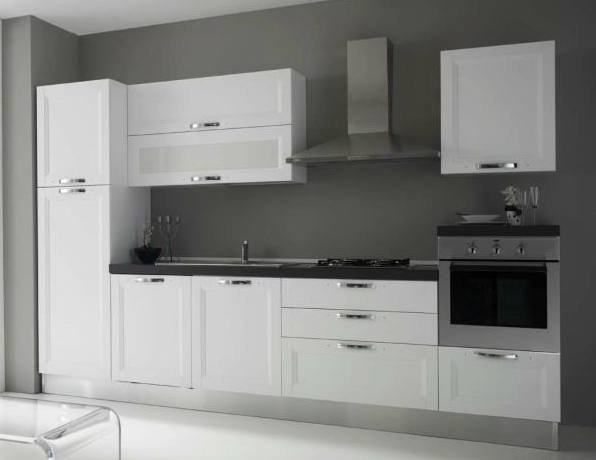 Designing your dream home is always an overwhelming task. While the living room and bedrooms are private spaces, the kitchen definitely needs more attention, primarily because it is the most functional part of the entire house. Instead of simply having a vanilla kitchen with just shelves, you can consider something stylish and fancy, like an L shaped modular kitchen. As the name suggests, a modular kitchen has modules, so the entire space is divided into multiple sections or modules, which allow homeowners to store everything away from sight. If you are considering the idea of a modular kitchen, below are some of the pros and cons that must be considered.
The advantages at a glance
First and foremost, modular kitchens are customized to perfection. If you are a frequent traveller, who doesn't need a lot of extra space, you can go for a minimalistic design. On the other hand, for a large home with more than two to three members, it is absolutely critical to use every corner of the area to the best possible extent.
With modular kitchens, you can actually choose to get a sleek kitchen that will be both functional and sleek. From having a kitchen island to something like a standalone storage unit, you can select the elements you need. There are also automated systems that can be incorporated in a modular kitchen.
Since components are predesigned and fabricated in factories, installing a modular kitchen doesn't take a lot of time. In fact, it can be done within days of finalising the design. If you don't wish for a carpenter to go work at his own pace, this is the next best alternative.
Another big advantage of modular kitchens is the pricing. Contrary to what many homeowners believe, modular kitchens don't have to be expensive, and the final price you pay is just dependent on the features you need. It is also pretty much possible to work around a budget, based on what you need.
If you have a small kitchen with limited space, this is a great way of using the available area. With corner solutions, pull-out drawers and other features, you can use all parts of the kitchen easily.
Checking the cons
It goes without saying that a modular kitchen will cost more than a standard kitchen for sure, but again, that's not a disadvantage, considering the wide range of advantages we just discussed. What needs more attention is the company or interior design service you choose for the project. You need to have as many choices and options for your new modular kitchen as possible, and it is best to hire a company that's experienced and can offer real solutions based on the needs of your home.
Choosing an interior expert for modular kitchens
Selecting a modular kitchen design depends on several factors, and the price is determined on varied aspects, such as the cost of the backsplash and countertop materials, desired finish and look for the cabinets and extra accessories. Nevertheless, you can ask for an estimate in advance and get a fair idea of the final price. With modular kitchens, the estimate is only decided, once the design has been confirmed by the client. Also, get a deadline in place as how long it will take to complete the installation work.
For interior design services, check online right away!