Here Are The Things To Know If You Are Going On A Fishing Trip in Dubai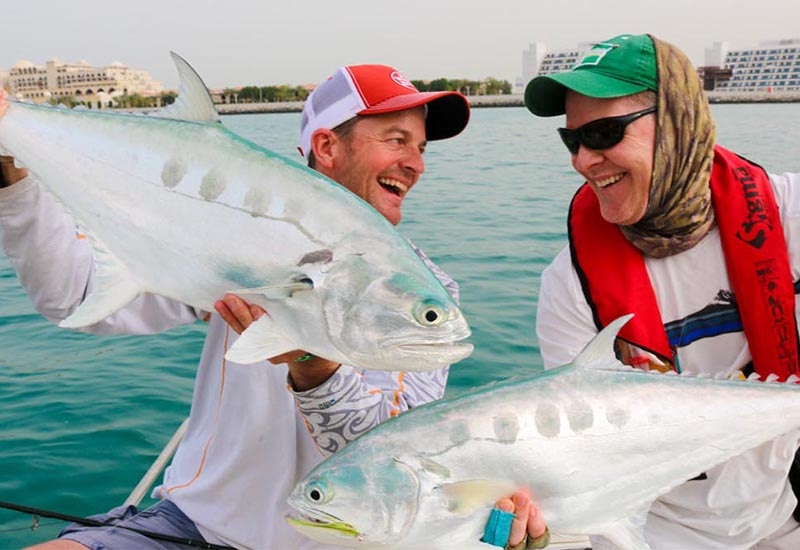 We all know how amazing and magnificent Dubai is. It's constantly evolving and is one of the best cities to visit. If you are coming here with your family or with your friends, you will surely love all the places to visit here. The city's charm and magnificence is such. But of late, Tourism in Dubai has taken a new turn. A lot of people would now want to do fishing trips on Dubai waters. Dubai looks exactly how it is shown in movies, and then the outdoor activities to do in Dubai also rock! One of those most preferred outdoor activities is fishing. Fishing in Dubai is a great way to channel your inner countryman side and also fall in love with the Gulf Sea.
So, if you are planning a trip to Dubai which is completely off beat, then you should definitely love a fishing trip in Dubai! Now that you know how great the fishing trip is going to be, here are some things you have to know before stepping into the fishing charters.
You will enjoy fishing in Dubai even if it is your first fishing trip:
Since fishing in Dubai is quite a renowned outdoor activity, even if you are a beginner, you will still enjoy the trip. Just be familiar with the kind of fish you are going to encounter like porgy, barracuda, sherry, king fish, cobia, striped bass and blackfish. The captain and the crew of your fishing charter will help you fishing. So, relax and enjoy your fishing trip.
Select a good company who can provide good fishing charters:
Dubai has many companies who thrive solely on tourism so there are a lot of companies from where you can hire fishing charters. But, choose companies like xclusive fishing who give the best kind of fishing charters for hire. Also, they provide you a list of other activities you can do while you are fishing. The crew of the fishing charter will also be appointed by them. The good things about these companies are they offer pickup and drop from your hotel to finish the package in style!
Keep your passport and visa with you all the time:
There are some stringent rules in Dubai for hook line fishing. Basically, you need a license to do fishing in Dubai. So, when you are booking a fishing charter from a well-known fishing tourism company, they will take care of your license. But make sure you always have your passport and visa with you.
Conclusion:
Now that the most basic things you need to know are discussed, you need to pack according to the weather in Dubai. If it is winters, you would definitely need a sweater or a jacket. Also, try to do fishing before the sunrise as the fish are near the surface. Dubai is definitely one of the greatest places to go for a fishing trip but it is one of the most stunning places you have ever come across.