Step By Step Process Of Pedicure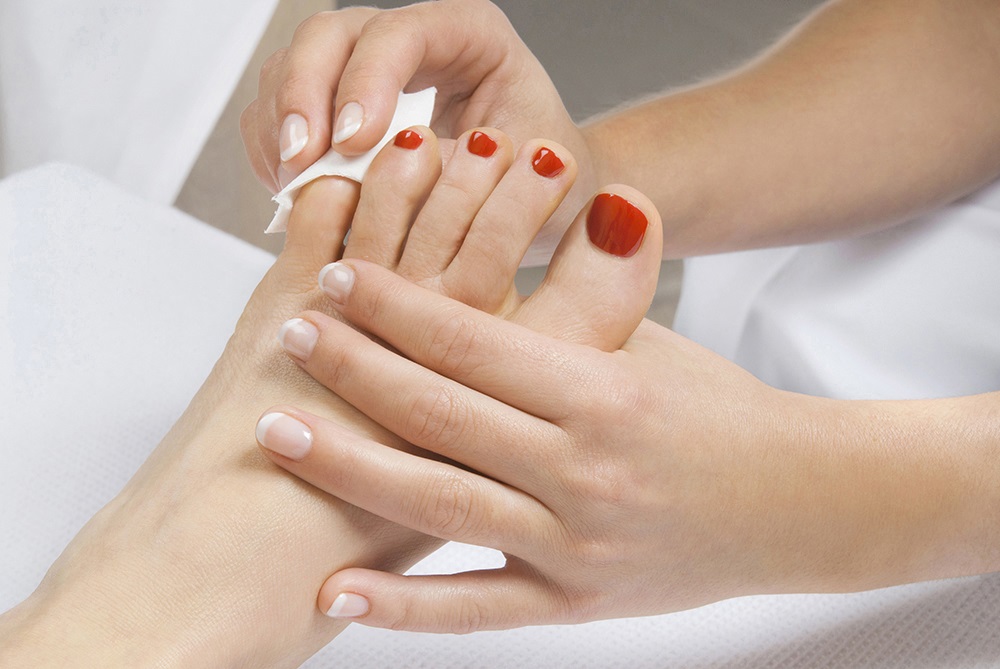 Amongst today's generation, everyone wants to look perfect and want to be pampered. Pampering and taking care of ourselves is very essential nowadays. People do a lot of things to take care of their skin, hair and nails. They go to the salon for pedicure and manicure to take care of their nails. One can go for a pedicure and manicure to make their hands and foot looks excellent and also it keeps your nails healthy. You can get better results if you do pedicure and manicure at least twice a month as it helps to remove tan, dead cells, relieves stress, blood circulation. 
As it's not possible to go to a salon now and then, and it's not budget friendly also. Hence, we are sharing detailed step by step process for manicure and pedicure so that you can do it at home and can save a lot of money and time by not visiting a salon regularly for these beauty needs. To buy beauty related products, apply ry discount code to get discounts and offers.
Steps for pedicure 
Remove existing nail polish
Firstly, people should try to remove the existing nail polish from the toenails by using nail remover. After removing the nail polish, they have to trim the nails very neatly, it should be cut in the straight pattern and do not cut corners too much. It can be risky and painful; hence, it should be done very carefully. Nail filer should be used to give them the perfect desired shape. 
Warm or Luke spa water for a pedicure 
Keep the feet in warm water or water tub. It is the most relaxing step of the pedicure. Soak it for 15 minutes by adding some refreshing bath salts, vinegar and essential oil of your choice in the water. Salts can relax the tired and aching muscles of the feet. To increase your experience of warm water, add some pebbles in it as soon as you keep your feet on them, it will provide you with a vibe of massage. Moreover, to give a rejuvenating spa-like experience, people can add some rose petals into the water tub.
Remove dead skin
Now take out the foot at a time from water and dry with a towel. Apply some cuticles cream on the toenail. Meanwhile, apply a foot scrub and remove all the dead and dry skin. Take the cuticle pusher to push back cuticles and trim them in shape and size. It's easy to take out the dirt particles from the nails. Try to remove the dead skin from the heels, if the heels are hard and cracked, you must apply corn cutter to remove the stubborn dead skin. After that, wipe out the cuticles cream and push back the cuticles gently. 
Use a moisturizer-
After cleaning the nails and dead skin from the foot. Dip the feet in the tub and wipe it off with the towel. Apply a good moisturizer which can help to soften your skin and hydrate it and protect it from cracking. If people can regularly give a good massage to the foot, then it can be suitable for the foot as it improves the blood circulation and nourishes your skin. 
Apply nail paint-
Now it's entirely ready to apply good and colourful nail paint of your choice. Always apply a base court, wait for it to dry and then apply a coat of nail polish. Now you are ready for your party with your gorgeous feet.