What are the Rules of Engagement Rings?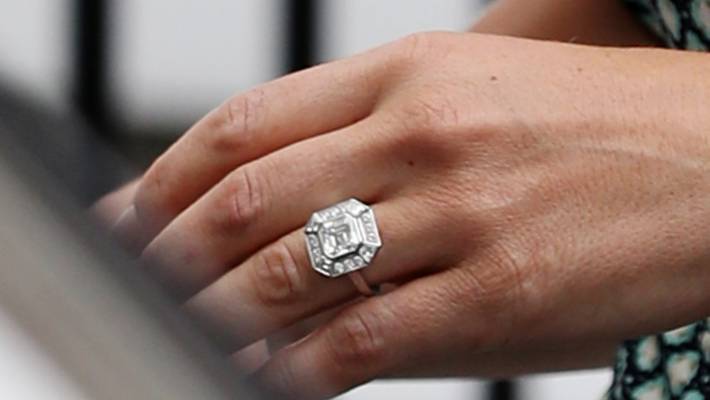 Finding the ideal engagement ring can be fun and exciting, but there are a few rules you should go by, too.
Check out these top rules for engagement rings to make sure you get the perfect ring without any stress or hassle.
You must learn the basics 
Know the essentials before browsing for the perfect engagement — and that includes knowing the 'four Cs'.
The four Cs stands for cut, carat, colour, and clarity. Basically, these give the diamond its value and affect how much you'll pay for it. Here's an overview of what they mean:
Cut: a stone's proportions and 'sparkle factor'.
Carat: the diamond's weight.
Colour: if it's colorless or comes with a slightly yellow hue.
Clarity: how many flaws it has and their noticeability.
If you're savvy on the four Cs, you have a better chance of finding a good deal, so keep them in mind.
You have to know your dealer 
There are plenty of high-quality collections, such as Tacori Engagement Rings, to choose from. But, as an engagement ring is a big and important purchase, you don't want to cut corners or buy from an unreliable source.
Stick to the rule that you must research the jeweller. To do this, check that they're registered with a trustworthy authority and browse the company's warranty and return policies. If these look fine, chances are you can rely on what they're selling.
There's no set cost
Reportedly, the average British partner spends about £1,042 on their engagement ring. But that doesn't mean you have to, too.
It's far more important that you find something personal for your soon-to-be-spouse. So, forget the infamous 'three months' salary' rule and concentrate on the ring and whether your partner will like it.
You don't have to choose traditional 
Diamond engagement rings are very popular, but this doesn't mean you have to choose this jewellery type, too. If your partner is into quirky fashion, let their ring reflect that part of their personality.
Opt for a ruby ring instead of a diamond or select an unusual shape, setting or band that goes against the grain. Just make it special to your partner.
It should always be personal
Speaking of making it special, another rule of engagement rings is that it's best they're personal.
Take time to browse different designs and brands until you find one that reminds you of your soon-to-be bride or groom. Perhaps a certain coloured gemstone will jump out at you or maybe they love rose gold jewellery and you find a band with that metal.
The golden rule of engagement rings is that each one should reflect something about the wearer, if you want it to be the perfect choice.
Size is a must-know 
Browsing is fine at first, but it's a crucial rule that you get your partner's finger measurement before making any final decision.
Ask a family member if they know or take a ring from their jewellery box with you when you're shopping to get their size. You don't want to propose with the perfect engagement ring only for it to be too small or large to show off.
Live by these rules and engagement ring shopping will be a breeze.