Action Packed Vijay Antony's Movie – Roshagadu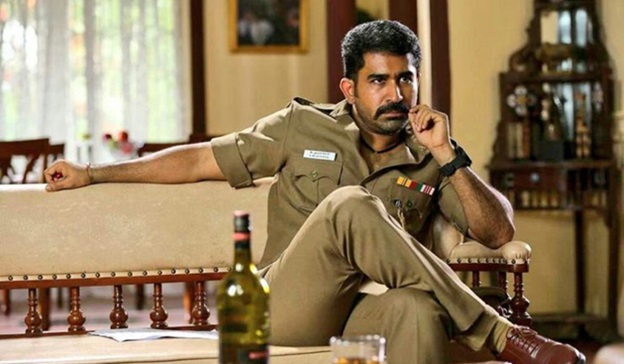 If Telugu dramas keep you hooked till the last, hurry over and stream Vijay Antony's new release Roshagadu. It is not surprising that a regional industry has picked up so well in recent times. The whole of India has Telugu movie fans scattered all over. The industry is repeatedly seen releasing new commercial films that are a craze among the audience.
Wonder what's so fascinating about Telegu movies? If you are not acquainted with the language, there are OTT sites with subtitles to help you to engage better. A movie's uniqueness is best judged after viewing. Maybe, try a Telugu blockbuster today?
The Telugu industry has raised the bar for its counterparts. The Tamil and Malayalam industry is thriving but nothing beats the Telugu cinema industry. With increasing demands for easy access to movies, OTT apps have hit the market hard. 2021 has seen a surge in regional OTT platforms as well. The Telugu audience is served a treat on AHA. AHA offers refreshing local content for its users.
Looking for movies watch online is no big deal with these digital platforms providing genre and audience-specific content. If Telugu movies, shows and series are your all-time pick, AHA will prove to be an absolute delight for you!
Roshagadu – A cop drama
If you are an obsessed Vijay Antony fan, Roshagadu is for you. Roshagadu is a Telugu-dubbed version of the classic Tamil cop drama, ThimiruPudichavan. If you are familiar with Vijay, you know a Telugu dubbed movie is coming every once in a while. Roshagadu is your regular cop movie but with interesting commercial elements. Vijay is responsible for the editing and music direction while Ganeshaa handles the overall direction. Roshagadu's lead cast also includes NivethaPethuraj and Daniel Balaji.
The movie is a commercial drama with a social message. It follows the life of the protagonist, Kumar Swami, who is a devoted police officer. Kumar gets promoted as an inspector and tries to maintain lawfulness in his area. A goon named Babji is seen causing continuous trouble. Kumar decides to serve him a lesson and bring an end to his ways. The movie is full of comedy and action-packed scenes. Vijay delivers exceptional performance while the other lead characters also add to the depth of the movie. Produced by Fatima Vijay Antony, Roshagadu is a unique take on rooting out the social evils in society.
AHA – The best digital medium for Telegu viewers
New media has completely revolutionized how the audience views content on-screen. TV viewership has considerably reduced with the introduction of over-the-top platforms offering on-demand video content. OTT platforms have made it super easy for users to view contents of their choice from the comfort of their homes. AHA has won itself massive popularity and users within two years of its launch.
If you wish to view Telugu super hits or new dubbed releases, AHA has it organized for you. AHA users have had a satisfying experience so far, according to reviews. This is your sign to watch action movies online on AHA and keep your weekends away from boredom!