Glo Yoga Online  Many Fitness Programs for the Mind, Body, and Spirit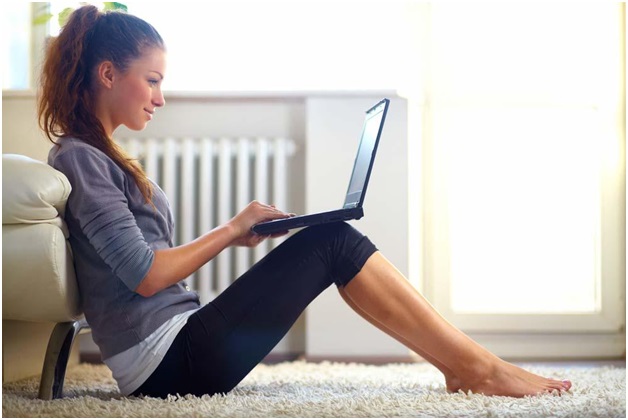 Glo Yoga gives people access to pilates, meditation, yoga, and more. People don't have to go to a gym; they can watch videos on the Glo website and have access to online trainers. People can do yoga online in the comfort of their own home. There are 16 styles for any exercise level.
Who Benefts
There are 3,000 videos with 12 different styles of yoga online from Vinyasa, Hatha, Yin, and Restorative. Glo is so sure their online classes are of quality, that they have a free 15 day trial. Yoga online is for busy moms, busy travelers who want to relax with yoga Nida before bed, and people who need get a quick exercise routine. People can choose to work up a good sweat with advanced Vinyasa Flow. Glo offers a yoga exercise called Restorative that has been proven to lower the cortisol levels in the body. It is recommended to do Restorative exercises before bed time. Lower cortisol
levels mean a more restful night's sleep. High cortisol levels can break down bone and muscle. Very high cortisol can cause white blood cells to be inhibited and make a person susceptible to infections. High cortisol can hinder the immune system.
 What Ate the Levels of Yoga Like
Level one yoga online videos include Vinyasa Flow, Natural Caffeine, Prenatal Happy Back, and Slow and Stretchy. Once a person has gone through level one, they can continue with level two. Anytime Twisting Flow, Enter the Flow State, Natural Caffeine Flow, Where You Stand, and finally Nervous System Reboot. There is the level three that includes such exercises as Where You Stand and Energize Your Body. There are 3,000 yoga online videos.
 The 12 Yoga Styles
There are 12 yoga styles to choose from that include Ashtanga, Hatha, Lyengan, Kundalin, Partner Yoga, Prenatal, etc. Glo Online Yoga has 40 teachers to help get you into shape. The 3,000 videos contain some that will fit the needs of most people. Each exercise plan can be personlized. One must answer only three simple questions on the form provided on the website. The 40 exercise instructors are world class and all want to support the client in mind, body, heart, and spirit. It does not matter if you have five minutes or two hours to spare to fit in exercises during the day.
 Glo's Mission
Glo envisions that we all live in a world where everyone can achieve their full potential. Part of achieving that potential is having a fit body and mind. Glo wants to give people the tools it takes to supply people with intelligent tools that will challenge people to have a fulfilling life.
 Never Miss Exercise Class During Had Weather
Forbes says that Glo Yoga is worth tying. Many states from November through early spring experience heavy snowstorms. This inclimate weather makes it hard to get to the gym. Online yoga, meditation, and pilates classes are just a fraction of the cost of joining a regular gym.