Here's How to Talk to Elderly Parents about Aged Care Homes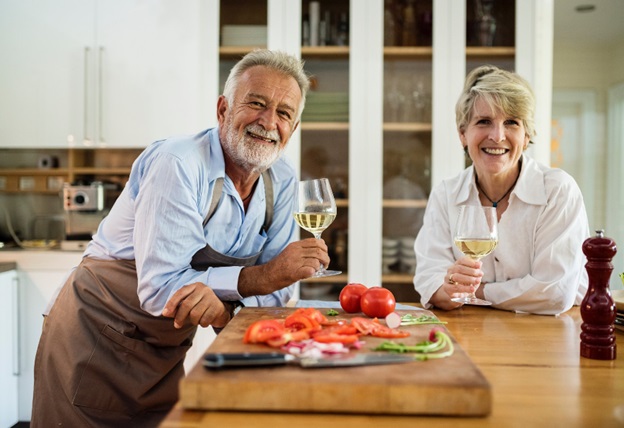 So you are just ignoring the issue and pretending there's no problem. Well, you are not the one; about 65% of families do it. Of course, it's not easy to talk with your loved one about moving into aged care nursing homes. Even if your aged parents are receiving home care services, there may come a time when it won't be a suitable option for them.
It's best to speak sooner rather than later so that you can avoid making a big decision in a hurry when they fall sick or illness requiring a hospital stay. Besides, speaking to your loved ones prior can help make an informed decision for both of you. When it's too hard to ignore, make up your mind, and follow these tips to speak about aged care homes.
It is essential to prepare yourself before having a conversation with your loved ones.
Here are a few tips to prepare:-
Create a List of Your Concerns
Are you worried that the home is a no longer a safe environment for them due to their illness? Or the mistakes they make with their medication that has dangerous outcomes? Are you finding it difficult to take care of them due to your busy schedule or health issues? Write down your concerns.
Research on Aged Care Homes in Sydney
Before you begin the conversation, you must educate yourself about the aged care homes in Sydney so that you will get ideas about which facility will be suitable for your loved ones.
Educate yourself about how important is the environment for seniors
Location and environment have a great impact on everything from mental health and physical health to longevity. Educating more about successful aging and exploring the options and can give you the confidence to begin the conversation.
Here are useful tips that'll help you to talk to your parents:-
Choose the Right Time and Place
Since the nature of the topic is very sensitive, finding the right time and place to bring about a nursing home is crucial.
Talk In Person
This is not a conversation that you can have on the phone. Visit your loved ones personally and then speak.
Be Empathetic
No seniors would want their child to feel sorry for them. So, be empathetic rather than sympathetic as it will show that you are trying to understand the frustrations and fear they are experiencing.
Never Rush
You may have made the decision about moving your loved ones into aged care nursing homes, but your parents are not. Give them more time to express themselves how they are feeling. Remember, there should be mutual agreement on the decision. So, don't rush, let them decide.
Keep Talking
Moving into an aged care facility is a major decision for seniors. You can't expect them to accept on the same day. So keep talking unless your loved one is in danger.
Are you looking for aged care homes in Sydney? UPA Sydney offers high-quality home care services to protect the dignity of those receiving care and enhance the quality of life the seniors.