The Best Boots To Wear On Your Travel Adventure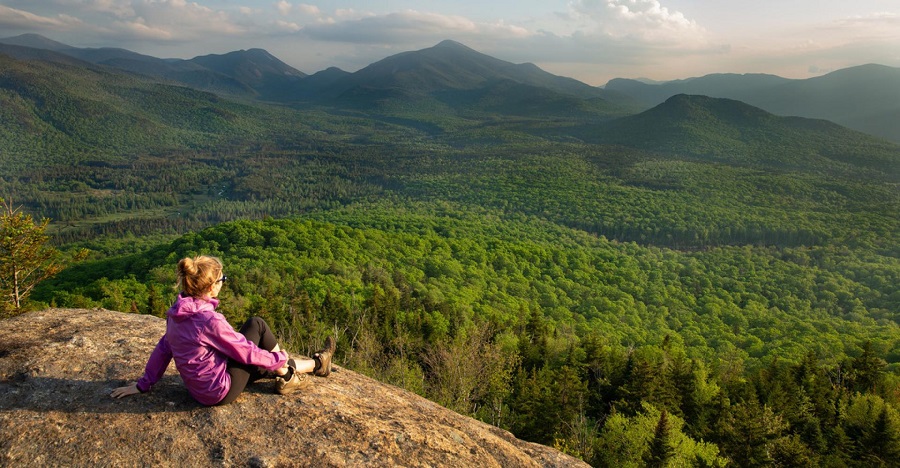 Stomping Through The Woods
The best way to escape urban America is with your feet.   The first goal in hiking is to protect your feet with the right type of padding placed within suitable hiking boats that work for you after you leave the store.   What's the best boot for your needs?  Do the boots you choose give you blisters on the heel? Can you take an all-day walking tour comfortably?
Light hiking boots:  Looks like high top sneakers covered with rigid materials like carbon fiber, dense plastic, or Kevlar, which look more like running shoes than boots.  These shoes are better for day hiking and have an ultralight fit.
b.  Mountaineering boots:   Good for traveling on rocky terrain and snowy, icy trails to avoid slipping. These boots are taller, stiffer, insulated, and made of leather, plastic, or synthetic materials like Kevlar. Because the boots are used to climb, to avoid slipping, they are extra stiff with a full steel shank or carbon fiber. This extra stiffness is created by a full steel shank or carbon fiber.
c.  Backpacking boots: These boots can best be used for a variety of terrain.  They are durable with a stiff sole and used for
carrying larger loads.

Boot Materials
The materials can either be synthetics, which feel light and dry faster. Split-grain leathers are half leather and half synthetic which are not water-resistant. Full-grain leather used to make most mountaineering boots.
Take Care Of Your Feet
It is critical to managing the blisters, such as applying fresh dressings of Leukitapa and moleskin donuts.  Your feet should be aired out every day. Protect irritated skin.  Blisters underneath toenails are formed by long toenails.