What to Do and Not Do When Hiring a Junk Hauling Service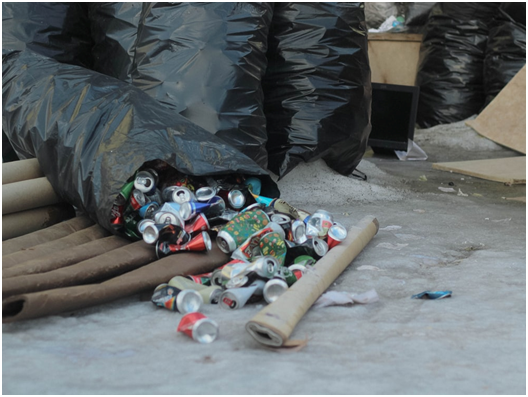 A major home clean-up and junk removal is a daunting task. It is only natural to consider hiring a junk removal company. These services provide an all-in solution to hauling and disposing of most household junk, including old appliances and used furniture. But since junk hauling is a massive industry, you are likely to come across several companies listed online or in yellow pages. Apart from choosing the right company, what are some of the things that you should and should not do when working with a hauling service?
Do check if the company is licensed and insured
Before you choose a junk removal company, you need to compare each company thoroughly. Begin by asking if they have a license to operate, as well as insurance. Having insurance is always an excellent sign that you are dealing with a reputable company like Evergreen Junk Removal.
In addition to these requirements, you may also want to ask how the company hires its employees. Do they conduct background checks? Are their employees trained? These questions are also vital to ensure that the hauling crew they send are industry professionals.
Do ask for an estimate
Although the price is not the most important consideration, it still helps to ask for an estimate. Knowing the expected cost will help you compare price points offered by different companies. You can also plan your budget accordingly, especially when there are unexpected costs associated with hiring a junk removal service.
Do label all the items you need removing
When the junk removal company arrives at your home, they will start to work quickly. It is your responsibility to label your things so that the crew does not pick up items not included in the junk pile. Carefully isolate trash and supervise the hauling process. Do not leave the crew unattended, to avoid mishaps.
Do not pay upfront
When hiring a junk hauling company, avoid paying upfront. If you are working with a reputable company, they should not ask for advance payment. Since hauling junk depends on the volume and type of waste hauled away, the company should charge you upon job completion. Yes, you can get an estimate before hiring a company, but the cost is only finalized after hauling and disposing of your junk.
Do not pack or dispose of hazardous materials yourself
If you need to dispose of dangerous chemicals and waste, ask the hauling company if they are qualified to handle the task. Do not attempt to conceal or hide perilous items within a pile of junk, as this could potentially put the crew at risk.
Be transparent with the hauling company regarding the type of garbage you need removing from your home. By setting the right expectations, the haulers can be more efficient with their work.
Do not leave the crew unsupervised
You might feel tempted to leave the hauling crew unattended, thinking you are in the competent hands of experts. Although it is true to some extent, it is best to look on while they proceed with the job to ensure that they meet your expectations. Supervising also helps prevent errors and ensure that the crew is always in check during every step of the process.