When Did Adding Candles to The Birthday Cake Originate?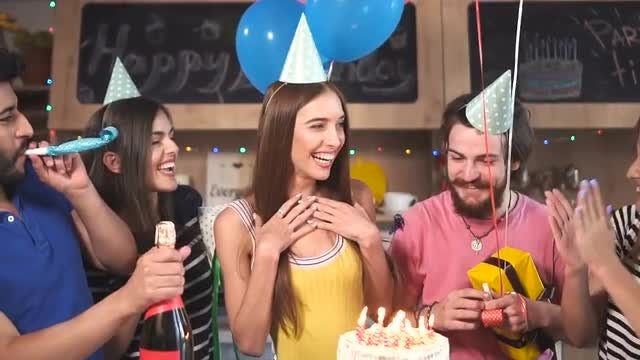 Every year we all have our birthdays and we all are hell excited about the celebrations and the after-party gift-opening sessions. Now, that we are talking about birthday, there is one more thing we would like to discuss, i.e. Birthday candles.
Birthday celebrations are incomplete without a cake and a cake is incomplete without some candles on it. Ever wondered where does this concept of extinguishing candles from a birthday cake, came into being? We tell you why and how.
So, as well know that cakes were invented in western countries and we adapted this concept, to make our birthday celebration more joyful. Different nations have different stories, below we are sharing some of them-
Greek Origin- People of Greece assumes the lighting of the fire to be a tribute to the Goddess Artemis. Goddess Artemis is the Goddess of fertility according to Greek Mythology.
Pagan and German Origin- As per Pagan region beliefs, it is said that evil spirits visit the one who has his/her birthday. To keep those spirits away, candles were lit to scare the evil spirits away. Whereas Germans usually celebrated the birthday as an event called Kinder Fest. Kids were taken to a huge, auditorium size space and were set free to enjoy the celebration in whichever way they want to. The adults accompanied the kids, just to make sure that the evil spirits do not harm the kids.
Swiss Origin- People of the Swedish origin believes in a lot of myths related to the birthday cake candles. One such and mostly believed myth is that the number of candles on a birthday cake depends on the number of years the person has turned. Also, some people add one extra candle to the cake for good luck and future years to come.
So, these were some of the famous stories behind candles getting lit up on cakes. We surely believe there are more such stories and to untangle them, keep your search on and keep celebrating your birthdays, like always. we hope that this post might have helped you with a lot of your queries and maybe they might have given you some questions in mind. Also, if you have something interesting related to birthdays and other birthday rituals, feel free to leave that in the comments below.
Now, the next time you visit your friend or relative for their birthday celebrations with a birthday cake in hand, remember why it is necessary to lit up candles on the birthday cake.