Why You Need A Marriage License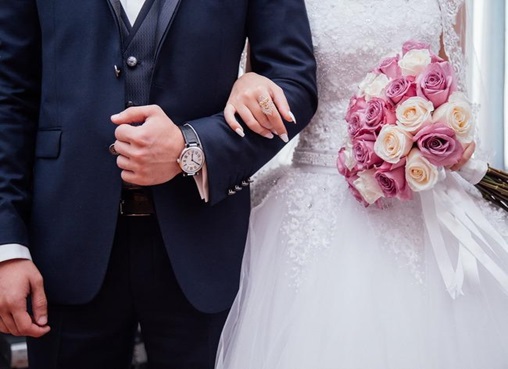 Honestly speaking, getting married is not just a huge step for anyone, but it is also very life changing as well. And when you find the person you want to spend the rest of your life with, the next thing is to propose. If they say yes, then you need to start planning a wedding. In the course of planning a wedding, it is very important to not forget getting a marriage license for your marriage to be considered valid.
When the countdown to your wedding begins, you get to start thinking about quite a lot of things and no matter how much you need to attend to, never forget to go to the courthouse or the DMV as required by some states to get your legal paperwork done just in time. This is because a marriage license is one of the most important things to get before you finally walk down the aisle. Although just a piece of paper, without it, you basically cannot get married. It is best to keep your license safe and presentable when it is time for you to get married or you would most likely have to move the wedding ceremony. Quite a lot of people wonder just why a marriage license is necessary and here's why
What is a marriage license, and why is it so important?
A marriage license is a legal document which signifies that the marriage being held is a legal union. In some states, it is signed just by the bride, groom and the officiant. In other states, witnesses are required which could be 1-2, and they must be over the age of 16 generally. For couples to be recognized by the state as legally married, they are expected to get one. A marriage license is needed for quite a lot of things such as tax, insurance, and banking purposes. Couples would be required to call up the courthouse to make sure they know the requirements that are needed to get one. And most importantly, Without a marriage license, the government wouldn't sanction your marriage, and you need a valid signed license to be able to get a marriage certificate.
When You Should Get Your Marriage License
You might be wondering the best time to get a marriage certificate. It actually depends on when you want to get married and where you want to get married as well. Before you apply, you need to read up on what the license requirements entail for your state. This is because each state has different rules for a period of time the marriage license is valid. It is usually between 30-90 days, and some states have waiting periods before you can get your license. That is why you need to do your research and a few months before your wedding and make a reservation if possible to avoid the hassle of having to be in a line.
It is mostly signed during the wedding but can be signed during the rehearsals to save you stress on your wedding day. And after the wedding, you can have it mailed to the state for a marriage certificate.
Also, avoid getting your marriage certificate too early because it might expire before the wedding ceremony, which would call for renewal and can be stressful to start all the processes again.
What Happens When You Are Getting Married Far Away?
If you plan on getting married far away, you would be required to have a little civil ceremony to sign your certificates in the state you live in before you can travel for your wedding abroad. That way, you do not have to worry about anything abroad as you have your legal papers already taken care of.
If you get married in a place where English isn't an official language, you would also require to translate your certificate to be useful here in the United States of America.
Conclusion
These are reasons why a marriage license is required as without it you cannot get married and cannot get a marriage certificate either and these are required felt quite a lot of things in the country. So when getting married, always remember to go get your marriage license.